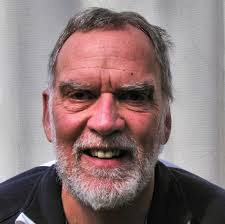 Welcome to my old friend and camp mentor, Randy Evans!  Fr. Stephen Freeman has recently posted a few different things on his blog, that, while excellent (in this writer's opinion) have sparked some debate with other folk, including other Orthodox clergy members.  I personally was surprised by the amount of debate and controversy sparked by what I have always believed to be Orthodox theology and doctrine.  I think it speaks to a much larger issue going on in the Orthodox Church, and the "West" and U.S. Christianity at large, but that I'll save for a later post.  For now, Randy has written what I consider to be a very poignant and timely essay and reflection on Fr. Stephen's recent posts.  So, without further ado…here's Randy!
Reflections on Fr. Stephen Freeman's latest blog entitled "The Unmoral Christian"
by: Randy Evans
We are not immoral, we are dead. We inherited from Adam – all of us, including the Blessed Theotokos—the wound of mortality, and now, though we exist on planet earth, are in actuality, the "walking dead." Our wound just hasn't physically caught up with us yet.
Corpses have no interest in "progressively improving their state of being." Corpses never ask each other "Are you doing any better today?" or confess to each other "Man, I really blew it today" (as opposed to how well I did yesterday.) If a corpse has any grasp of his true state, Continue reading